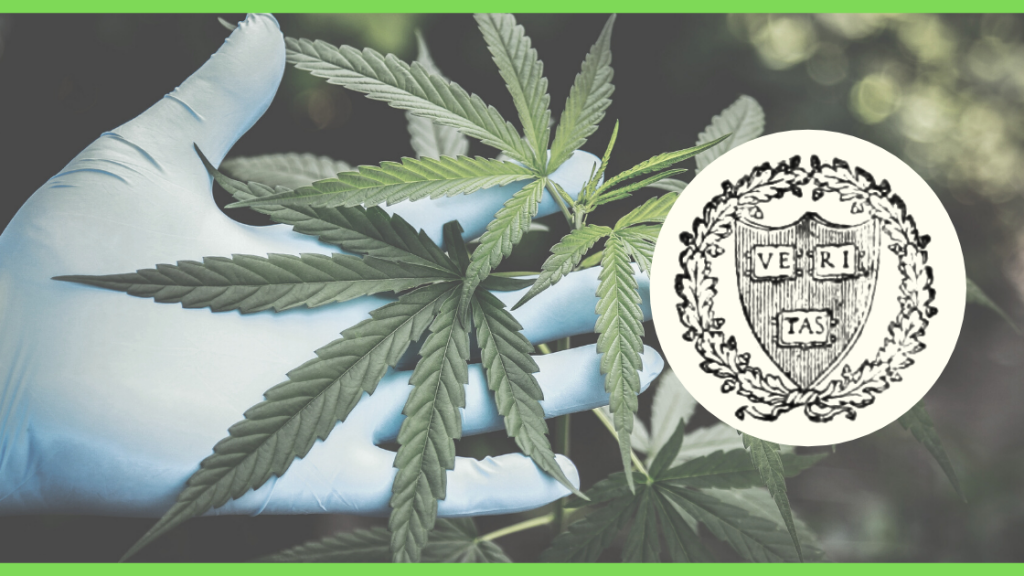 What Harvard Says About Cannabidiol (CBD)
Nowadays, media and social networks talk more and more about CBD and its benefits. Some say it is a health booster and others claim that CBD is a natural remedy for many ailments. What exactly is CBD? How is it beneficial for you? A person looking to start supplementing with CBD has a few questions in their mind. And we will explore all those here.
Are CBD And Marijuana The Same?
Marijuana is a plant variety, which is known as Cannabis Sativa. Cannabis Sativa possesses several cannabinoids, including THC, which is the primary compound responsible for the stoned effect. CBD is one of the several cannabinoids available in Cannabis Sativa plant varieties.
CBD is a non-active cannabinoid, and it does not cause "high" in the users. World Health Organization (WHO), in a report, suggest that CBD is non-psychoactive and non-addictive.
Is CBD Legal?
CBD is legal in all 50 states, but each has different regulations. The legality of CBD differs primarily depending on the source and THC levels of the hemp extract. In detail, both hemp and marijuana belong to the Cannabis Sativa plant family. However, hemp plants are rich in CBD and contain only tiny traces of THC. The THC levels cannot be above 0.3% — and the user should check this before they purchase that brand. If there is any violation in the said parameters, the user could end up facing legal actions.
Does CBD Possess Healing Properties?
CBD's therapeutic properties treat epilepsy syndromes and the seizures caused by Epilepsy. Studies found the anti-seizure synthetic medication was not highly effective in treating these conditions. Scientists are still looking for a potential treatment, but CBD has hogged the limelight.
CBD proves to be the best option to treat seizures. In some cases, CBD users were able to get rid of such seizures completely. Many videos explaining the effects of CBD on children who have Epilepsy are available online. The US Food and Drug Association has approved Epidiolex (CBD based drug) for the treatment of Epilepsy.
Cannabidiol help manage the symptoms of Anxiety. Depression and stress are the common symptoms of Anxiety, and CBD proves to relieve them both. Also, CBD helps treat Insomnia and many other sleep-related issues. It is known to improve the duration and quality of sleep in CBD users.
Pain-relief is another condition that can be treated using CBD. People suffering from chronic and acute pains can achieve relief using CBD infused edibles and topical applications. More research and studies are underway to gather scientific evidence to make CBD a prescription drug.
Is CBD Safe?
CBD does not cause any temporary side effects, and it is safe to use while you maintain appropriate dosage. High doses of CBD can cause minor side effects like headache, redness in eyes, and dryness in the mouth. In most cases, CBD infused products are sold as dietary supplements, and nutritional supplements are not regulated like medicines. For that reason, users must check the list of ingredients to ensure safe usage.
The CBD Outlook
CBD users and scientists claim that CBD possesses a lot of health benefits. Besides, some CBD manufacturers claim things like Cancer cure-all, which lack scientific evidence. By far, CBD is a reliable candidate to treat Insomnia, Chronic Pains, Anxiety, and sleep-related issues. If you are planning to include CBD in your daily regimen, consult your physician if you're taking other medications.
Source: Peter Grinspoon, MD, "Cannabidiol (CBD) — what we know and what we don't" Harvard Health Publishing, August 24, 2018